Fernando Pajares
---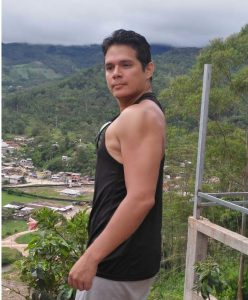 Fernando Pajares studied his B.S. in Psychology at Fairleigh Dickinson University in New Jersey. He spoke almost no English at the beginning, but his English level quickly increased to the point that he ended up doing his thesis work as part of a joint program with Columbia University in New York.
While living in New Jersey, he became a Spanish teacher to help finance his education, and that's when he discovered his vocation for teaching. Eventually he returned to Peru, where he began teaching English lessons until he stumbled upon the GMAT in 2011. After taking a mock exam he found out that he was extremely good at standardized testing, and he has not stopped teaching challenging tests ever since. His expertise has been crucial for developing the GD Methodology for the Verbal section of the exam.
Fernando enjoys traveling, trekking around the mountains of Peru, and going to the gym. He also enjoys reading constantly, as well as being self-taught in every subject that catches his attention at the moment, regardless of its scope or rarity.
---