Gustavo Luyo
---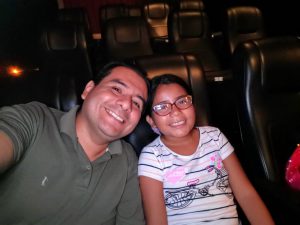 Gustavo Luyo has been a test prep professional in Lima for 8 years now. He holds a B. Sc in Informatics from PUCP university and the English Proficiency Certification from Cambrigde-Michigan.
Pursuing a career in English language teaching, he shifted from being a senior sales executive in the ICT industry to becoming a trainee in a TESOL teacher training program. He has taught English language courses ever since to students from different backgrounds and nationalities. Starting in 2013, he has been preparing and helping students to sit international English examinations including but not limited to TOEFL, IELTS, GMAT, GRE and SAT.
Gustavo's lifelong hobbies include movies, Japanese animation, learning foreign languages, and dancing on two left feet.  He's a father to a little girl to whom he's successfully passed along his taste for anime and foreign languages.
---