Mariano Aguilar Vela
---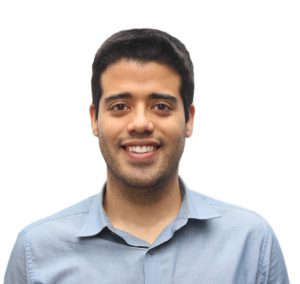 Mariano Aguilar is a certified CELTA instructor and is currently studying a part-time specialization in Microbiology at University of Florida in Gainesville. He applies the latest teaching methodologies to develop the core lessons at GMAT Dudes. Mariano was born in Lima, Peru, but he and his family migrated to Paraguay when he was 3 years old. There, he attended San Ignacio de Loyola High School, where he learned English from an early age. At the age of 15 he moved to Florida, where he started teaching SAT in High School. He then studied Biology at the University of South Florida in Tampa, with a full scholarship. In 2008 he came back to Peru to study its biodiversity and fell in love with his country. Since then, he has been teaching English as a Foreign Language to support his own research initiatives.
Mariano started teaching the Verbal section of the GMAT in 2010, and he has not stopped ever since. During his free time he enjoys reading journals about science, such as Nature and Science maganizes, particularly the latest research on Quantum Physics, Genetics, Microbiology, and Biochemistry. He uses some of that material to develop his own GMAT questions.
In 2020, Mariano will start working on a project at the Microbiology Genomics Lab in the Research and Development Lab of Peruvian University Cayetano Heredia (UPCH). Mariano also loves martial arts, particularly  Kungfu and Shotokan Karate. He has been training kungfu since he was 8 years old.
---