Orlando Hoyos
---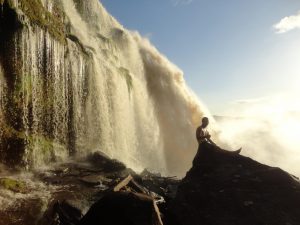 Orlando holds a B.A. in Modern Languages from Universidad de Los Andes with a concentration in English Translation, and an A.A. in Tourism from Universidad Nacional Experimental de Guayana. He also has a Diploma in Higher Education.
Orlando is currently based in Colombia, where he has worked as an English tutor for over 10 years to students located in Spain, Colombia, Venezuela, Perú, México, and Chile. He also has experience as a translator and interpreter in both private and corporative projects.
From an early age, He developed a special fascination with Romance and Saxonian languages, along with a particular interest in Linguistics, the field of study that deals with the many different aspects that make up human languages such as form, structure, and context, to name a few.
Eventually, he stumbled upon the GMAT and, to his surprise, realized he could apply many of the notions learned in his linguistic studies to the construction and de-construction of pieces of discourse present in the Verbal Section. After undergoing a rigorous GMAT Verbal training session at GD Test Prep, he started working as a Verbal Coach, bearing in mind and heart a whole single purpose: sharpen his student's verbal skills so they can get the highest score possible on the test.
In his spare time, he really likes to engage in outdoor activities such as going hiking, bike riding, kayaking as well as reading the Scriptures, science fiction novels, and comics.
---