Willy Rodríguez
---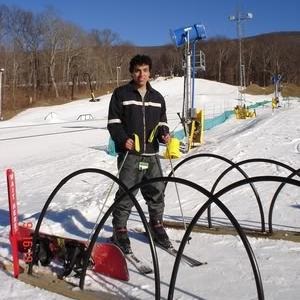 Willy is a Mechanical Engineer graduated from UNI. He also was a member of the Research Institute of the Faculty of Mechanical Engineering. Willy learned to speak English and French while living abroad. He has lived in the United States for many years, acquiring an advaced knowledge of the English language. His teaching qualifications include the Teaching Knowledge Test from Cambridge University.
After joining GMAT Dudes, he endured an intensive GMAT Math training, where he polished his advanced strategies to make them even sharper. Due to his extensive experience and mastering of mathematics, he has become one of our best professors of Math in our Quantitative Department. He also teaches other courses as SAT, TOEFL, and IELTS.
Willy is fond of music and studied guitar and piano at the National Conservatory of Music in Peru. In fact, he played guitar in his own music band with his siblings. He also plays bass, drums, Peruvian cajón, harmonica, banjo, and ukulele. During his spare time, besides playing musical instruments, he enjoys listening to good music and singing (he can imitate John Lennon to perfection). He also enjoys snow sports such as skying and skating. He also enjoys reading different science topics, including Physics, Biology, and Chemistry.
---